---
Related links
---
Robocop vs. Terminator
If you are interested in a comparison between Robocop and Terminator robots, click here.


---
Some pictures from the movie
Tracking system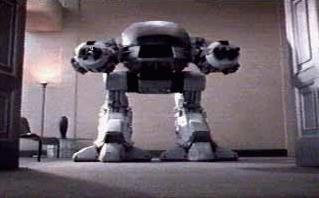 The ED-209 robot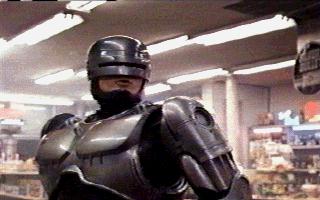 During a left turn
---
What I liked most
The noise (I should say the sound) made by electrical motors when he moves or turns his head is just fantastic!


I also like his visual tracking system, which is able to identifies targets and track their motion.
The robot ED-209 (see picture above) is funny but interesting from an engineering point of view (except for its failure).
---