Home page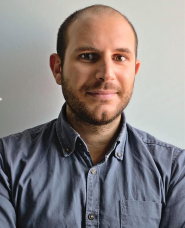 Welcome!
I'm a Research Fellow at Scuola Superiore Sant'Anna - Pisa (Italy).
I graduated cum Laude in 2013 in Computer Engineering at University of Pisa, within the excellence program.
In March 2013, I joined the ReTiS Lab, working with the group of Prof. Giorgio Buttazzo.
In 2016 I visited the Max Planck Institute for Software Systems - Kaiserslautern (Germany), where I worked with Björn Brandenburg.
In March 2017 I received the PhD in Emerging Digital Technologies (curriculum Embedded Systems) at Scuola Superiore Sant'Anna.
I'm Co-founder and Technical Manager at Wriggle Solutions S.R.L.S.
Research Interests
My research is focused on Real-Time Embedded Systems.
In particular I'm working on:
Real-time operating systems: design and implementation;
Real-time schedulability analysis;
Cyber-Physical Systems;
Component-Based Software Design;
Synchronization protocols.
Contacts
Alessandro Biondi,
Via G. Moruzzi 1, 56124 Pisa (PI), Italy
Scuola Superiore Sant'Anna (TeCiP Institute, ReTiS Laboratory)
Tel. +39 050 882 017
alessandro DOT biondi AT sssup DOT it
-